Wharfedale Pilates with Jan Bryce
Covering Baildon, Ben Rhydding, Menston, Burley in Wharfedale, Guiseley, Ilkley, Otley, Rawdon and Yeadon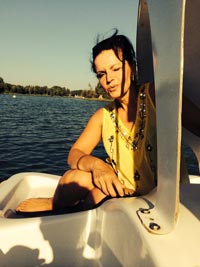 "Exercises that translate
into everyday life"
Pilates principles combine core strength, flexibility, and co-ordination with correct breathing techniques through a series of mat based exercises, that aim to rebalance the body and improve posture.
Pilates builds strength without excess bulk, capable of creating a flat tummy, sleek toned body and legs.Incorporating modern exercise science and rehabilitation principles, it is a safe and highly effective low-impact way to stretch, strengthen and streamline the body.
Pilates concentrates on posture and strengthening your stomach muscles and increasing the strength and flexibility of your back through gentle, slow, precise movements. This promotes improved posture and body shape and toned muscles.
With regular practice Pilates can benefit:
Increased strength
Postural correction
Improved flexibility
Improved core strength
Alleviates aches and pains
Aid stress management
Wharfedale Pilates focuses on correct technique and alignment building a strong core to improve your daily activities and sport.
Modern pilates are accredited by Central YMCA qualifications, The Register of Skills Professional and Skills Active.
Please contact Jan using the details below if you have any questions or if you would like to discuss your class requirements prior to attending a course.
Tel: 07770 960739
Email: jan@wharfedalepilates.com